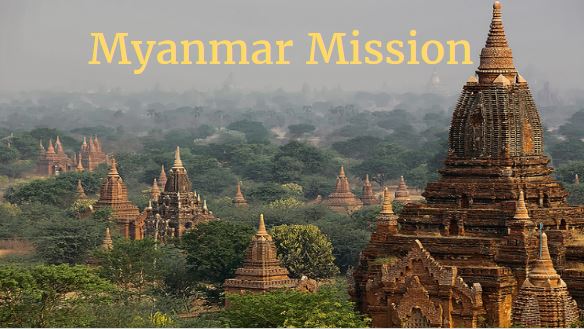 Imagine living your whole life without knowing the Hope of Jesus Christ!
Lindsay & I have a great desire to take the Gospel of Jesus to those who don't know Him in the country of Myanmar. Please help send us this summer.
This is a
World English Institute Mission (WEI)
. WEI is designed to attract students who are studying English as a second language and to teach them by using the Bible as an English textbook. While the students are learning English, they are also learning the Scriptures. 

Now is the time to help spread the Gospel to the people of Myanmar. Would you help send us?
Ways to donate:
Donate directly to Jennifer and Lindsay House's campaign at their "YouCaring" site:
Or send Checks directly to :
Circle Church of Christ
2020 NW Circle Blvd
Corvallis Or. 97330.
Attn: House Mission Fund